For students: writing assignments in Trelson Assessment
There are different types of functionality for the student to use during the assignment. Some of the functionality needs to be activated by the teacher before the exam, such as assistive tools.
Writing space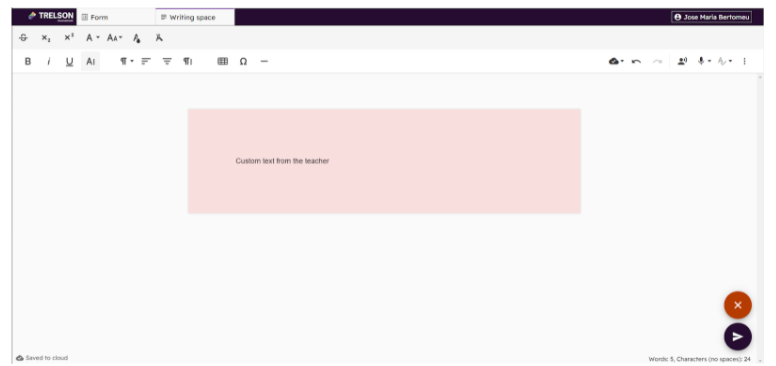 On the writing surface, there are several different formatting functions for the students.
At the bottom right, Trelson registers how many words and how many letters the student has written.
At the bottom left, Trelson shows when the latest cloud saving has been made of the student's work. Should the student lose an internet connection, a red text will appear here.
Split view
If there are attached resources to the assignment the student can click on the button to the left of their name to split the view between the writing field and the attached resources.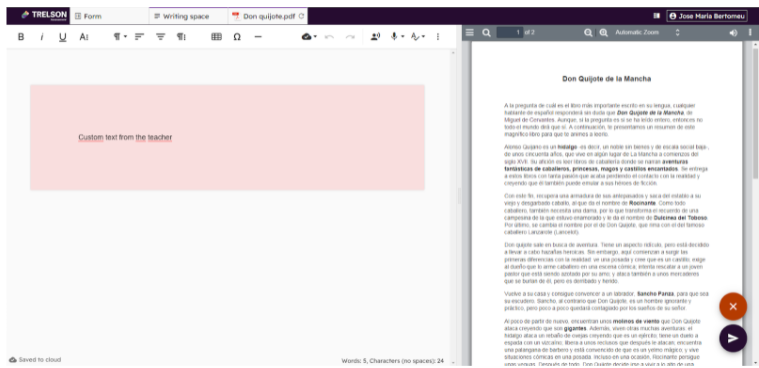 Typefaces for students with dyslexia
All students using Trelson have access to three additional typefaces to ease reading and writing.
To change text click on the A symbol and choose the preferred typeface.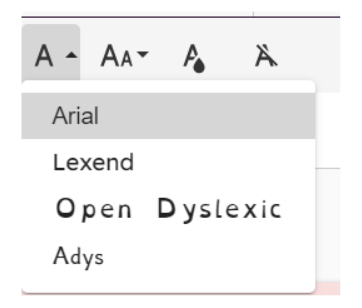 Text to speech
To activate text-to-speech in Trelson , the student selects the text they want to read and then presses the icon with a figure at the top right of the toolbar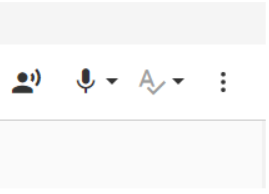 A selector will pop up at the bottom of the screen where the student presses the play button to play the selected text.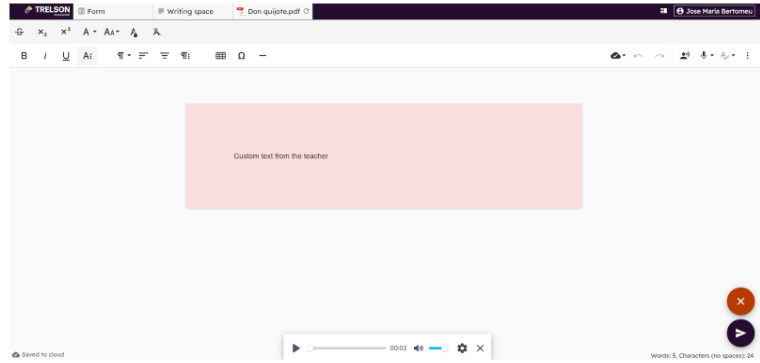 Under settings, the student can alter language and the speed at which they want the text to be read aloud.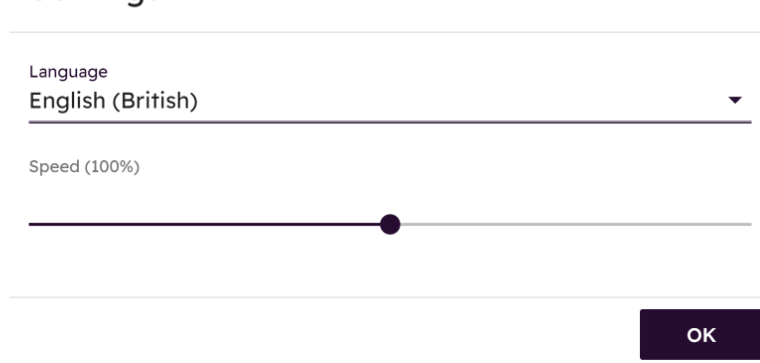 Speech to text
If the student wants to speak in instead of typing during the test, click on the icon with a microphone and select "Start"
An indication that it is activated will appear at the bottom of the screen where the student can also stop the entry.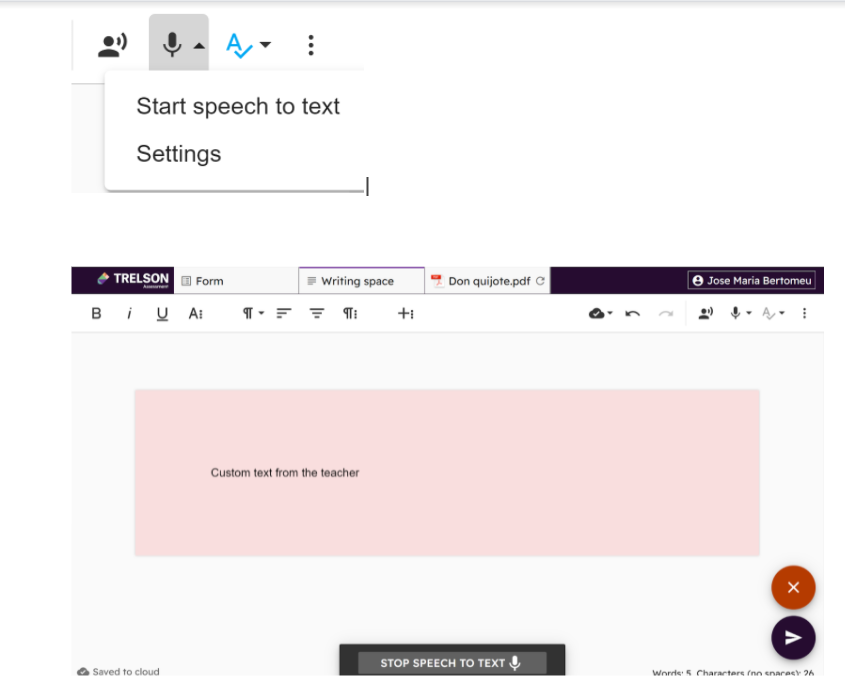 Spell check
In Trelson , there is an option for the teacher to enable spell checking for students. The function is not automated but gives the student suggestions for possible words instead of the misspelled ones.
If the wrong language has been selected, the student can choose which language is relevant by pressing settings.