If you have a Google form that you already have created you can easily import it into Trelson Assessment. The same options as in your original Forms will remain, but if you want to you can edit it, add more questions and also add automatic grading.
When you import Google Forms you can combine form and Trelson assessment. Trelson offers more and different question types than Google form such as audio recording and drag and drop. Visit our to find out how: support page
(Beware that the spell check does not work if you choose Google Forms. Spell check only works in the writing space.)
1. Create your assignment, click on modules, choose add module and import Google Forms.

2. Search for the name of the Google Forms you would like to import, mark it and click select.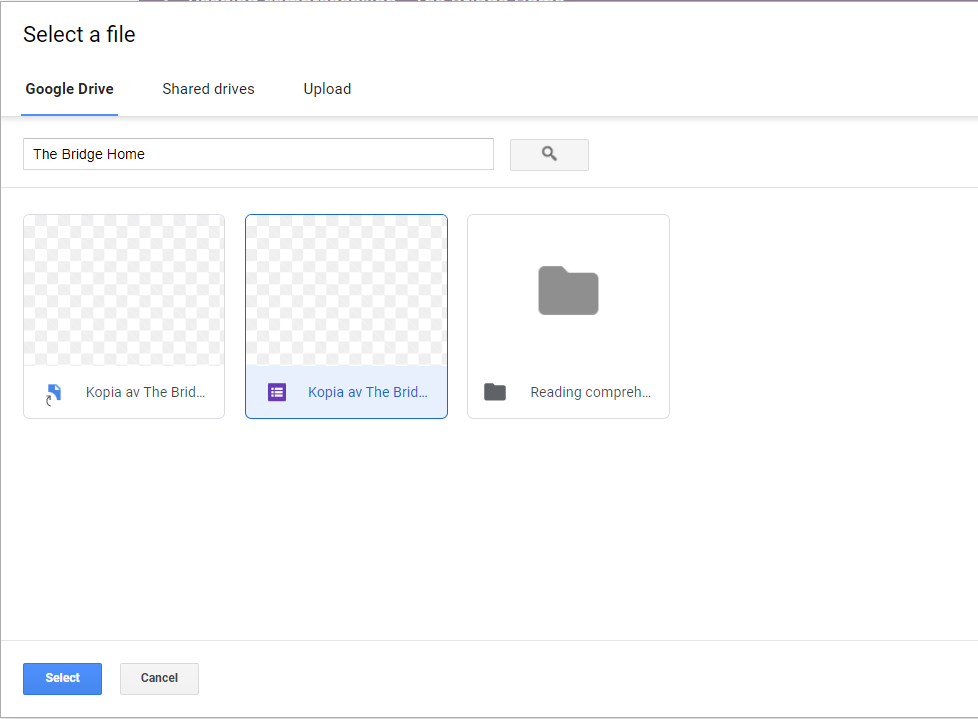 3. Click on the wheel next to the icon Cancel and there you can choose if you want to shuffle questions, show one question at a time and/or add automatic grading.

4. Now you can let the form remain the way you want or edit it if you want to. You are able to continue working on your forms and choose which answering options you would like to have. There are quite a few to choose from: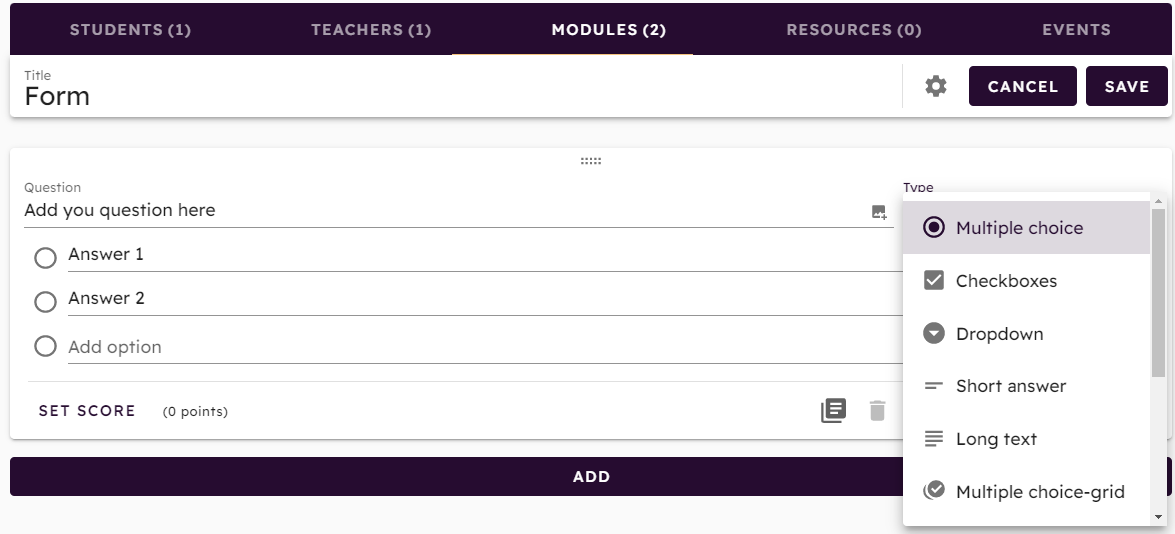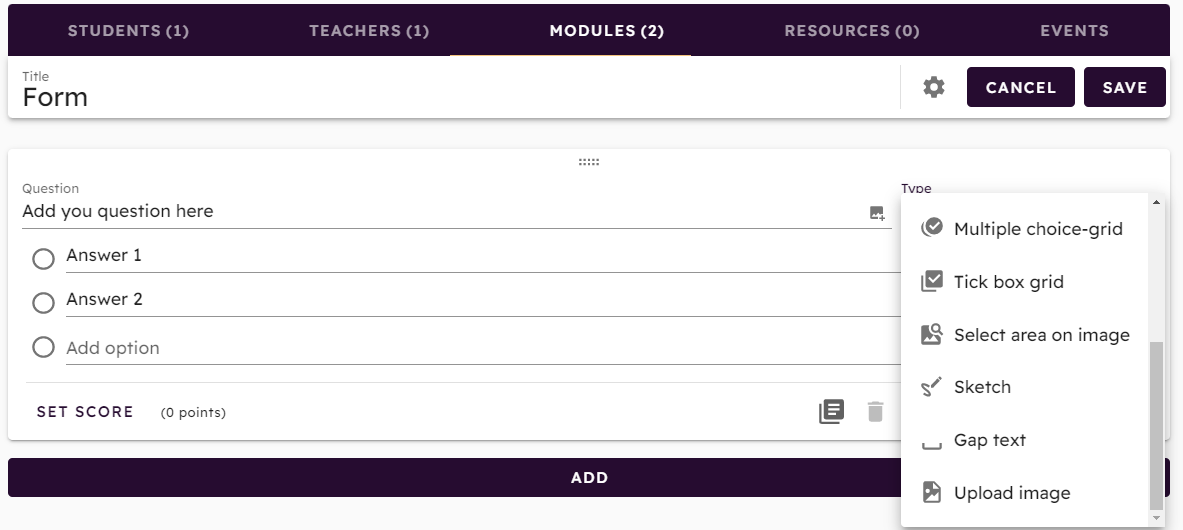 5. Create your question and if you for example have chosen check-boxes and automatic grading you click on set score, tick the correct alternative and add points.
You can add more questions and have different answering options for them all. It is up to you.

6. You find your students' answers by clicking on the "folder" icon in the upper right corner. Trelson will then direct you to the correct folder in Google Drive and there you will find the answers.