1. Create your assignment or test and go to Allowed security clients.
Add the Unsafe Mode.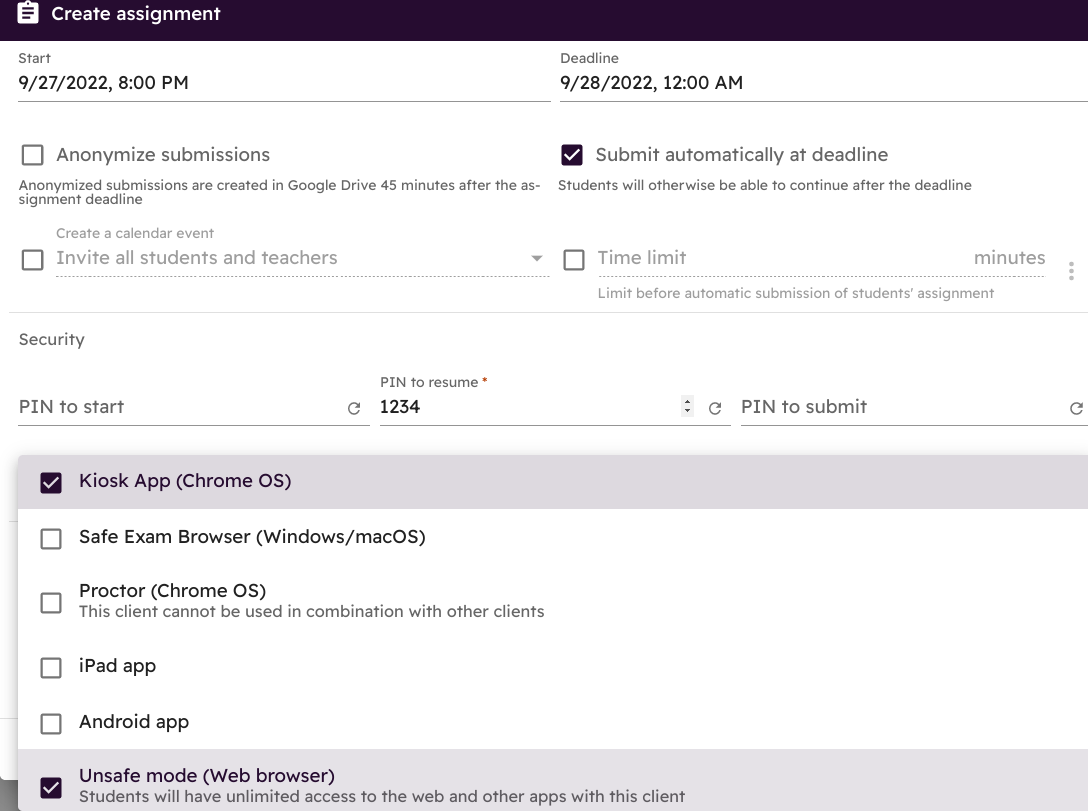 3. Click on create.
4. Scroll to Students and add yourself as a student.
5. Open a new tab page and log in to Trelson as a student.
Now you can see and try what Trelson looks like as a student.