How to add an online dictionary - Trelson Assessment
To add an online dictionary you, first of all, need to create an assignment or test. Then scroll down to RESOURCES.
1
Click on add resource and add website

2
Search the web for the dictionary you would like to use i.e Cambridge dictionary
3
Add the website, paste the link you have chosen and if you want your students to have access to the entire domain make sure you have ticked the box that allows it. If you don't tick the box the student stays on the website you have added and doesn't have access to any other websites.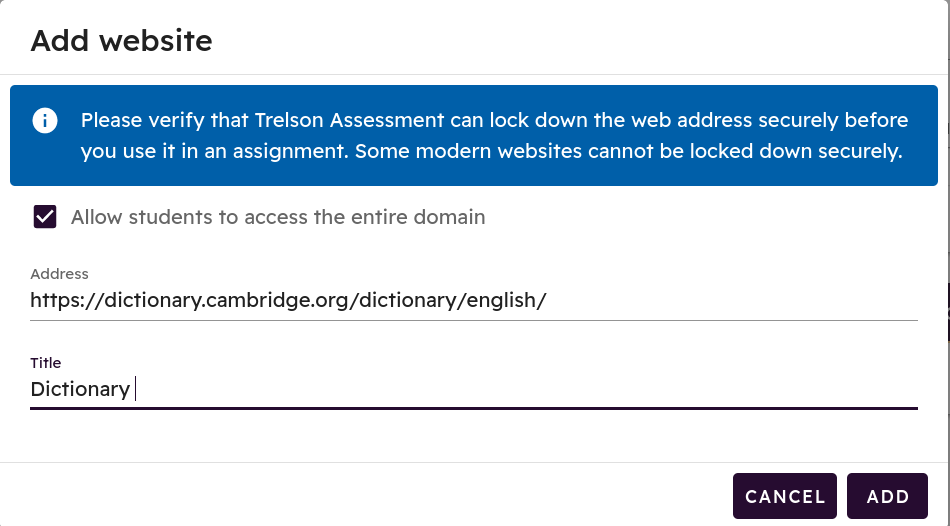 5
The student finds the attached resource in the top left part of the screen. The student is now able to use a split view and have the dictionary to the right and the writing space to the left in the same view.