How to share submissions with the students
In Trelson Assessment, you can use a similar flow as you do when working in Google Classroom. After you have given feedback to the students on their submissions, you can share one or all modules with the students.
If you click the three dots in the upper right corner, there is a menu where you can choose "Share submission with student".

A dialog box opens.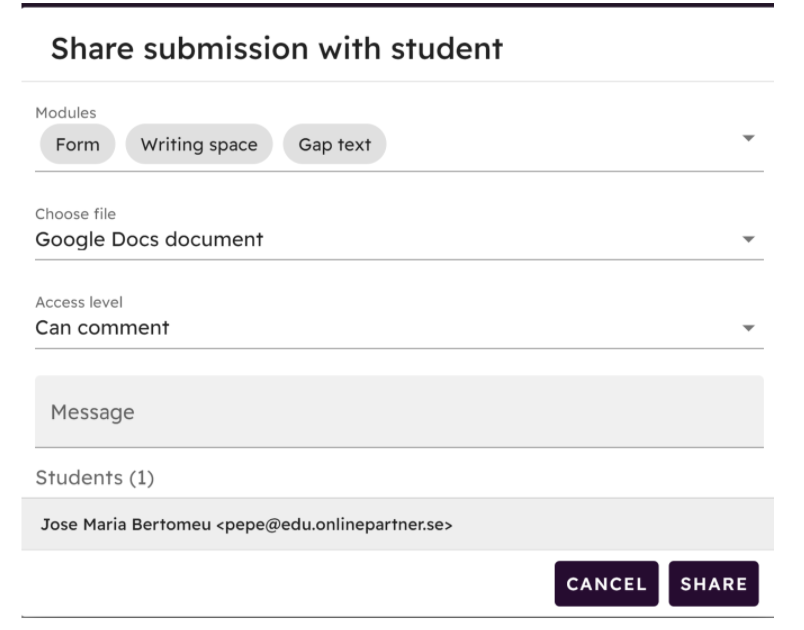 First, you choose which of the assignment modules you want to share back with the students.
You can then choose which access level you want the students to have for the documents.

You can now choose to attach a message to the students that will appear in the template. They will receive the message when you share the test.
The students will receive an email with your comment plus a link to open and view the document.